Since 2008, Wintrust has contributed more than $800,000 to the March of Dimes organization to fight against premature birth, birth defects, and infant mortality.
This year, in addition to defending its title as March of Dimes' top fundraising partner in the Chicago metropolitan area, Wintrust is proud to announce that Founder & CEO Ed Wehmer will serve as the chair for the Chicago March for Babies walk on April 26 at Upper Hutchinson Field in Grant Park.
This year's fundraising campaign also hits close to home for another reason: Our 2020 March for Babies Ambassador Family is Wintrust employee Jetaun Roland, her husband Owen, and her daughter Olivia.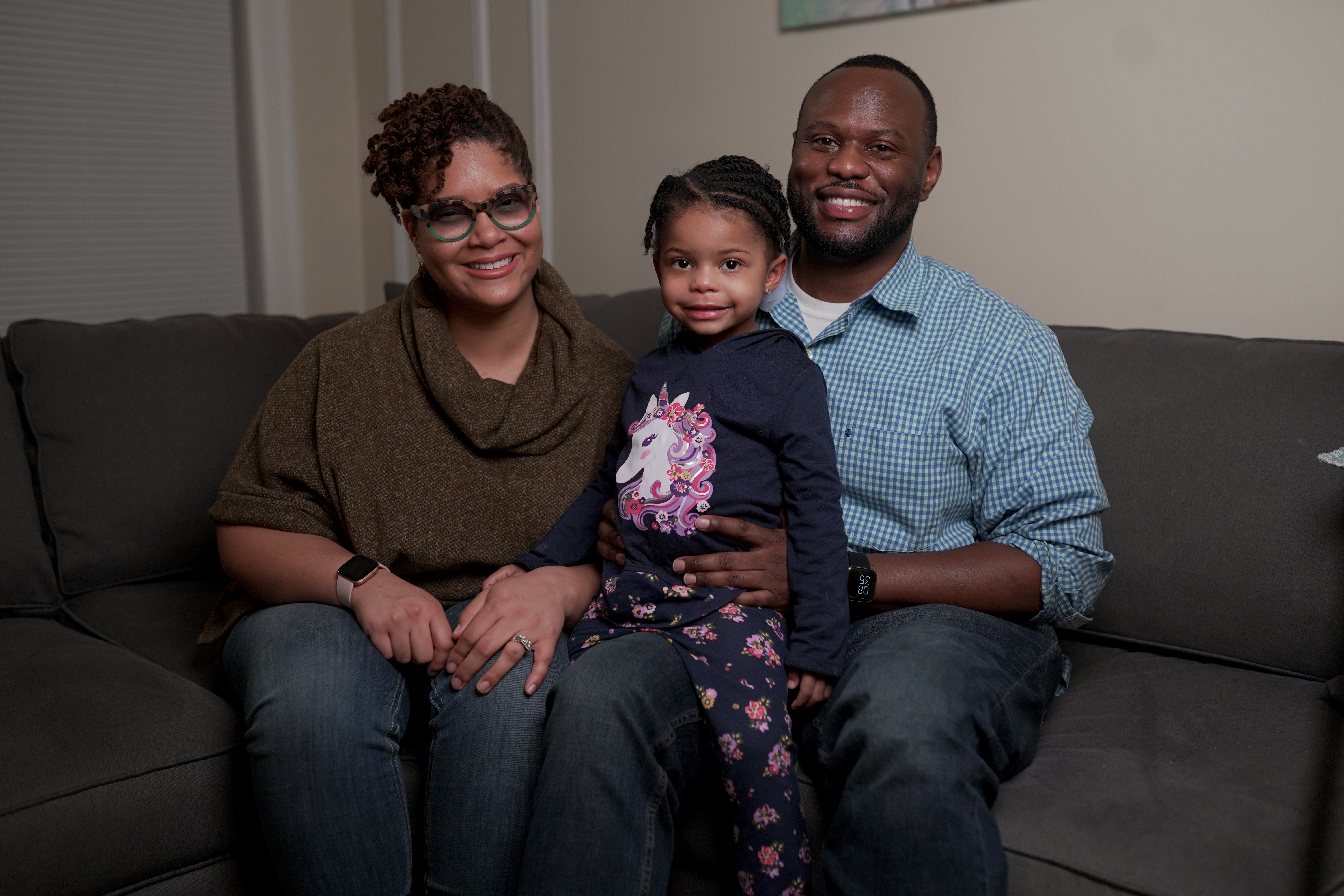 Here is Jetaun's story in her own words:
February 23, 2015, was the day my husband and I found out I was pregnant with our first-born son. Words could not describe the joy, excitement, and nervousness we felt, but we were ready to start our journey as new, expecting parents. I was so excited to schedule my first prenatal appointment and to learn what to expect during this pregnancy journey.
During the first appointment, there were several tests and exams to make sure everything was going smoothly. Before we left the doctor's office, the doctor called us back in, which was when I learned I had a fibroid blocking the birth canal. The nurse practitioner scheduled me to see the high-risk doctor to be evaluated further.
At our appointment with the high-risk doctor, he explained that I should have a healthy pregnancy and shouldn't require any additional care. Additionally, they would monitor the fibroid at every prenatal visit. However, about 19 weeks into my pregnancy, I started to experience high blood pressure and severe lower back pain. One week later, I was put on bed rest.
After my 22-week prenatal visit, and shopping for decorations for my gender reveal party scheduled for July 19, I started having excruciating pain. My husband took me to the hospital, where I found out I was having contractions. I was admitted, and two days before my gender reveal, I went into preterm labor and gave birth to our son at 22 ½ weeks. I watched my son live for 10 minutes and take two breaths before he passed. It was the most painful thing I've ever experienced.
Although losing our son was traumatic, and we will forever be affected by it, we never gave up hope that we would have a successful pregnancy, and we did. Two years later, we welcomed a healthy baby girl on May 26, 2017. She is now a very active two-year-old, and we are enjoying every minute of watching her grow.
Our family believes so deeply in the healing power of sharing, which is why we're excited to share our story with March of Dimes. The work that the March of Dimes organization is doing by advocating for the health of moms and babies, and providing a platform for mothers like me to share their stories, is phenomenal.
When women experience pregnancy or infant loss, we tend to bury it and never talk about it again. By creating a platform like this for sharing, I firmly believe there is a healing component in talking about your experiences. Sharing these stories can help someone else going through the same or a similar situation. I am honored to be able to share my story, and I hope it will help and uplift someone who is or has experienced an infant or pregnancy loss.
To donate to March of Dimes, click here.
In addition to Jetaun's work with March of Dimes, she and Owen started the Baby Roland Foundation, a non-profit organization that helps support first-time mothers in underserved communities by providing them with basic essentials to care for their newborn for the first two months. Every year on July 17—the day they lost their baby boy—they present their Bundle of Joy gift baskets to first-time moms in underserved communities throughout Chicago.